07 Jun

Teosport at Eurobike 2023: what's new

In the last three years, the world of cycling has experienced a strong post-Covid surge, but at the same time there has been a marked slowdown in terms of investment as early as 2022. Things have been happening with dynamics never seen before hoping that this 'Golden Age' would last indefinitely. Unfortunately we realized that the reality is quite different, today there is a surplus of products in the market which will be disposed of during 2023 and 2024. 

Cycling, suffering and enduring for a goal, especially in difficult times, are the 'words,' the 'feelings' that a company and a cycling team share.

Finding the strength in the hardest moments to overcome them, understanding what has gone wrong by learning from one's defeats, are situations that allow us to understand our own identity and find the strength to start again towards new challenges.
Teosport and its place in the world of cycling

Teosport has realized that it is different, it is not like the others, it has a completely different vision from its competitors. The mottos, 'We don't sell a product, we sell an experience' and 'Have a vision, don't be part of it' express the company's undeniable identity and its different attitude. What the end consumer sees is a tool, which is aesthetically pleasing and which all competitors achieve, but what they don't see is what Teosport does best, which is the creation of a pad that is not only beautiful, but also more comfortable and performs better than many others on the market.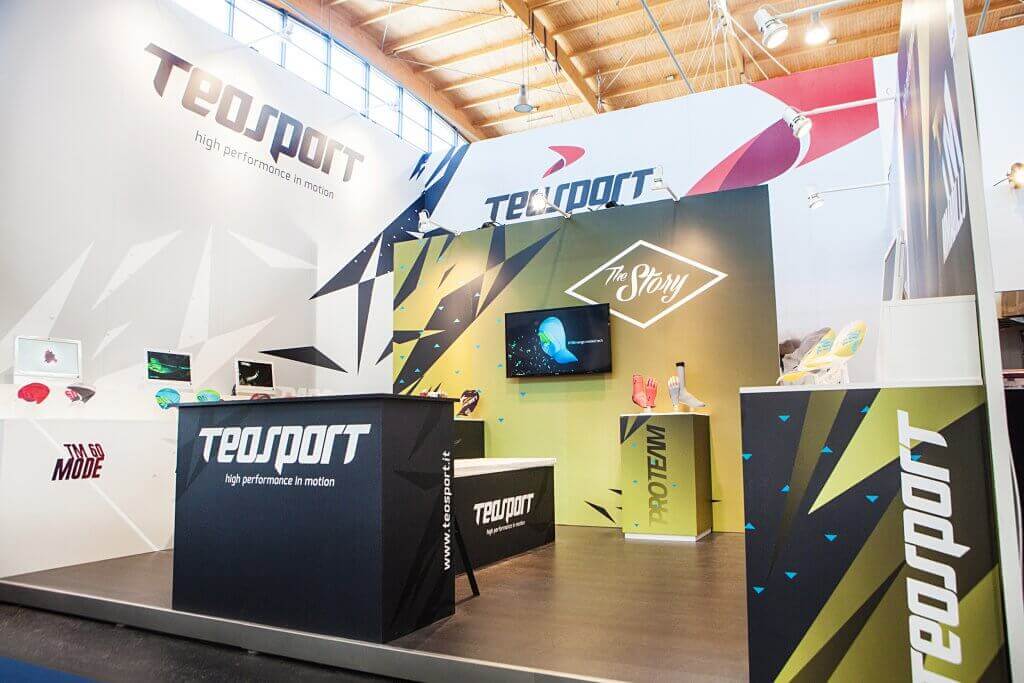 2023 will see a radical change in the way Teosport participates in cycling-related events. We have decided to focus on participation in trade fairs where priority is given to meeting other companies and professionals in the sector, such as product managers and those working in the production chain.
This form of participation will make it possible to increasingly involve the various brands who want to know who Teosport really is. It will make it possible to explain the company's potential, technologies, verticality, and the professionalism of those who work there every day, to understand the innovation and sacrifice for an exclusively in-house production, without the use of external laboratories, even less foreign ones, to delve into production flexibility and other aspects already appreciated by many partners.

Teosport at Eurobike 2023: what's new
We will be present at Eurobike again this year, but with some changes from previous times.

In fact, we will be attending the event in the Business Days format, on 21/22/23 June 2023, on the days set aside for meetings with professionals from the sector.
You will find us in an area dedicated to B2B, a meeting point where we can get to know each other better about what we know how to do, about what we love to do, with the desire to transmit to you the passion with which we continue to dedicate ourselves day after day to creating new innovative products. It will also be a time to learn more about our latest technologies such as Mengoshi, Floating and innovative concepts such as the Carbon 3D structure and ReUp which focuses on the company's ecological mission.
See you at Eurobike 2023!